McGinty's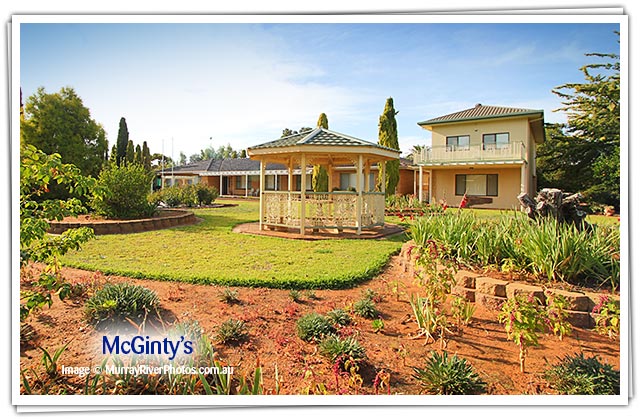 On the site of the current house constructed in 1990 for William (Bill) and Val McGinty there was once an Ice Works, owned by Cuthbert Thomas Nettleingham. The Ice Works, which burnt down in 1940, bought rabbits and sold petrol in 44 gallon drums in addition to its trade in ice.
A timber yard was then developed on the site, managed by 'Captain' Arthur William Norman Goode. The timber yard provided a full range of timers required for housing construction in the fledgling town of Robinvale.
The land was purchased in 1959 by Bill McGinty, who originally planned to construct a motel on the site.
More of our interesting local history