Shopping and services in Robinvale-Euston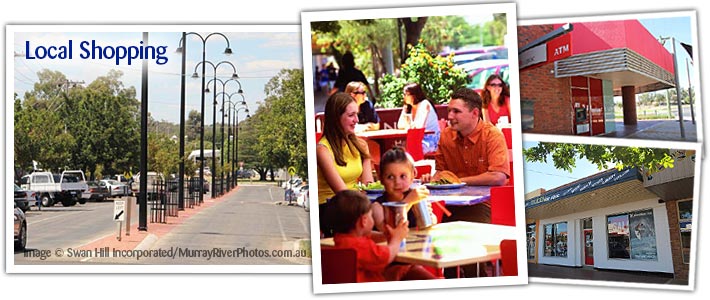 These businesses are here to help. From information and employment services, to transport, repairs and cleaning up, your needs will be met.
The retail stores in Robinvale-Euston are mostly independently owned and operated.
You will find all that you need during your stay in the area, from basic staples through to something a little special. The competitive prices and surprising variety of goods on offer in the town will impress.
Take the hassle out of shopping or gift buying with the REBA gift card, redeemable at over 30 Robinvale and Euston stores – Thus keeping money in the community!
The REBA gift card is an EFTPOS based gift card that works like any other gift card or voucher based system, the only difference is the money can only be spent in Robinvale and Euston at participating businesses.
Simply visit a Load Up Store to collect a card and decide how much money to load onto it. You can then use the card to purchase goods and services at any participating business.
The cards cannot be redeemed outside of the participating store network.
REBA gift card make the perfect gift for that hard-to-buy-for person, and they are a great way to support local business.
The gift card will:
• Encourage and strongly promote shopping locally
• Provide a convenient gifting solution
• Increase business opportunity to make local sales
• Help promote businesses via a strong and healthy local network.
 Find the participating businesses here