View Larger Map
Mildura
Victoria – 88km
Robinvale-Euston is less than an hour from Mildura and we're the perfect place for your to explore and come back to the relaxed peaceful nature of our region
Delight in the contrast between outback solitude and the celebrations of a vibrant culture. Notice how an afternoon will lengthen into the evening when the food is fine and the weather is warm. Mildura is a great place to indulge your senses.
Mildura and the surrounding towns of Red Cliffs, Merbein, Gol Gol, and Buronga have an unmistakable cosmopolitan flavour. Great local foods and wines, a healthy arts culture and a busy year round calendar of events are on offer in Mildura.
Walk the Art Deco Walking Tour or perhaps drive the Chaffey Trail. who along with Renmark established the first irrigation region in Australia.
You can enjoy a paddle steamer ride on the PS Melbourne which recently celebrated its 100th centenary or explore another one of the Murray River Locks, Lock 11 in Mildura.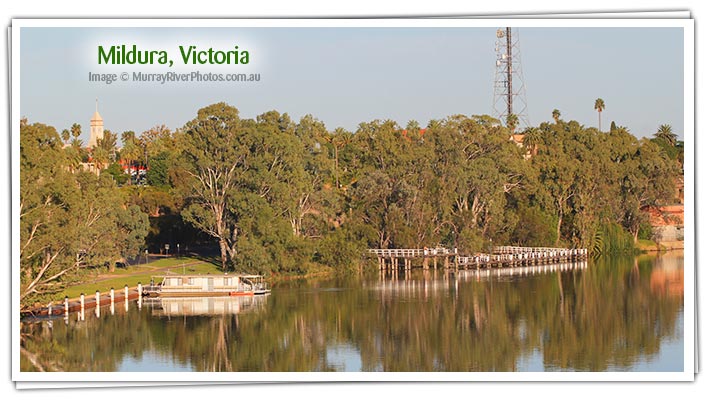 Source: Discover Murray River
Towns and parks north of Robinvale-Euston
Heading north of Robinvale-Euston you can explore our wonderful Murray Mallee region and National Parks. Some of these include: