Belsar Island
Tati Tati Country – Victoria – 20km
This somewhat remote and isolated flood plain area will definitely reward you with some gems of camping sites if you like to get off the beaten track. There are several areas in this forest that end in sandy beaches at the river's edge, perfect for a serene swim or as easy, natural boat launching sites.
Kangaroos will often use these spots at dusk for access to the river for drinking. Belsar Island is signposted from the Murray Valley Highway downstream of Boundary Bend.
There is evidence of mill logs having been harvesting within this area during the 1920s, along the Murray River and Creek frontages. The area is currently utilised for sawn log and firewood harvesting.
There are some interesting historic cattle yards on Belsar Island along Cattle Yard Track. Signposting within the track is very minimal and some sections are 4WD only. In dry conditions 2WD can access the river but always use caution as its remote.
What makes Belsar an Island?
By definition an island is a piece of land entirely surrounded by water. As in the case of Belsar Island it is surrounded by the Murray River on the northern side and the Nargooyia Creek at the southern side. The Nargooyia Creek is regarded as an anabranch of the Murray River as it is a creek stemming from the main river. Therefore the area is regarded as an Island because throughout most of the year it is surrounded by water and can only be accessed via bridges.
Meaning of Belsar
Originally this area was administered under the 1915 Forest Act as 'Belcher Island' which must have been a misspelling in the records as it was named the family who lived there – The Belsars.
James Belsar was the son of Richard Henry Belsar and Ellen Nelly Winafred Glynn born during 1881 in Parramatta, the moved to the Island in 1891. Ellen unfortunately died during the Birth of James younger brother Herbert at the age of 20 at Boundary Bend. James grandparents are Richard 'Belser' and Elizabeth Ann Carter. He worked as a deckhand on the riverboats, and eventually became a captain with the Murray River Steamship Company. After river traffic ceased, James worked at Murray Downs Station where he remained until he died in 1941.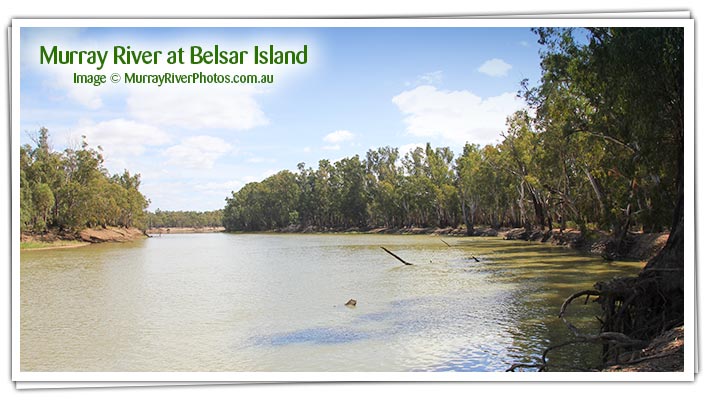 How to get there:
Belsar Island is about 20km south of Robinvale on B400 heading towards Boundary Bend and Swan Hill. There is only a small sign indicating the entrance of the Park.
Source: Parks Victoria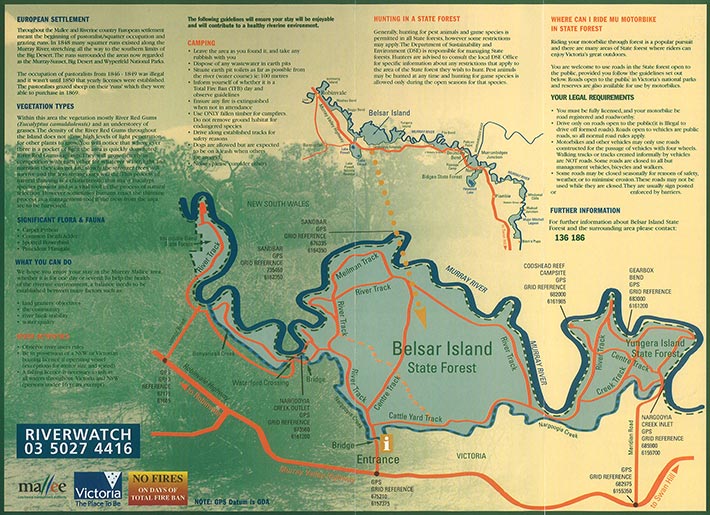 Towns and parks south of Robinvale-Euston
Heading south of Robinvale-Euston you can explore our wonderful Murray Mallee region and National Parks. Some of these include: