Shopping and services in Robinvale-Euston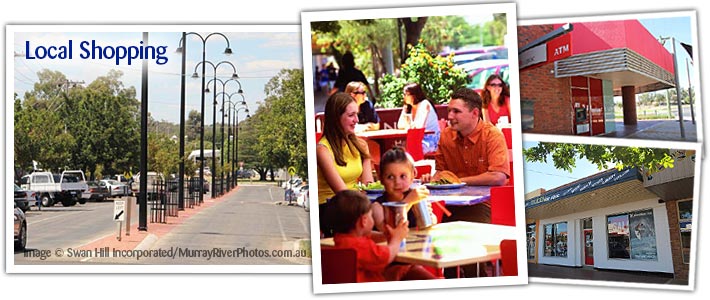 These businesses are here to help. From information and employment services, to transport, repairs and cleaning up, your needs will be met.
The retail stores in Robinvale-Euston are mostly independently owned and operated.
You will find all that you need during your stay in the area, from basic staples through to something a little special. The competitive prices and surprising variety of goods on offer in the town will impress.